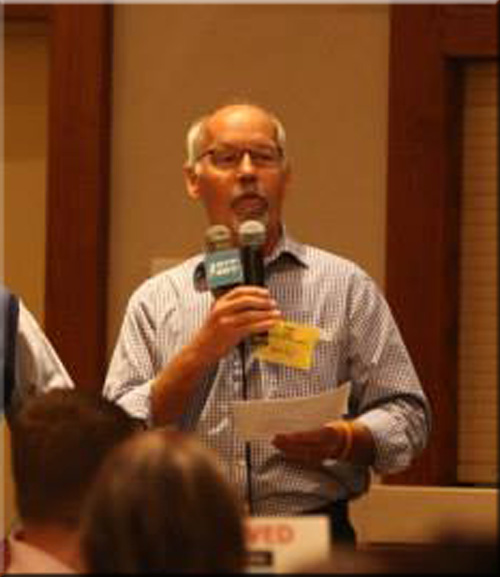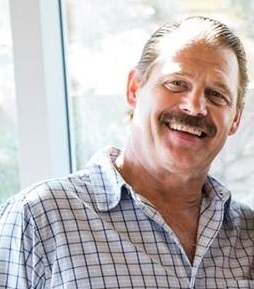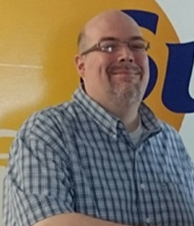 Tom - President & General Manager
Brad - Program Director / Morning Host

Stefanie - Traffic Director / Promotions Director

Richard - Weekends / Sports

Richard began working at WMPX / WMRX in 1994 and runs the sound board for the Sunday morning church programming and for local sports broadcasts. An enjoyable part of his job includes learning new computer programs which allows him to download programs and commercials to that software.

Richard was recently asked what the best part about working at Sunny 97.7 was and his gracious reply was, "The people I get to work with."
When not working at Sunny 97-7, you may find Richard either at the library or out for a walk, fulfilling two of his hobbies.
Tom began working at WMPX / WMRX in 1978, where he was able to fine tune his skills in a field that has seen many changes over the decades. One of those changes occurred in 1992 when WMPX / WMRX was purchased by Steel Broadcasting, Inc. which is under the ownership and management of Tom.
Driven by a strong work ethic, you will often find Tom out and about supporting local businesses through advertisement of their product or services. In addition, Tom brings you the original "No Bid Action Auction," offering listeners savings on Mid-Michigan's finest golf, lodging, restaurants, and merchandise.

You can reach Tom at: Tom@wmpxwmrx.com.

Brad has been in radio almost as long as he has been alive. It sure seems that way. :)
Brad joined the Sunny staff in 2010, and became our Program Director in 2015.
Brad and his wife are active in their church and enjoy traveling.
Join Brad mornings Monday-Friday at 6am for the morning show, and the Monday morning coffee break!
You can contact Brad at: programming@wmpxwmrx.com
Stefanie began working at Sunny 97.7 in 2016 as the Traffic Director, oversees accounts receiveables, and handles the promotions for the station.
Stefanie brings 15+ years of customer service, sales, and accounting to the station as an added bonus to the team. Stefanie enjoys spending time with her grandson, Noah and has 2 beautiful daughters and loves hanging out with her family & friends and is very involved in the community.
Contact Stefanie at: stefanie@wmpxwmrx.com

Britanie - Administrative Assistant / Social Media

Britanie began working at Sunny 97.7 in January 2018 as the Administrative Assistant. Britanie assists in maintaining the website/social media, Production Coordinator, and helps with handling the "No-Bid Action Auction."
Britanie enjoys spending time with her family and friends. She also has a hobby of Photography that she is very passionate about.
Contact Britanie at: Britanie@wmpxwmrx.com
Joining the staff of Sunny 97.7 in 2012, James brought to the station 38+ years of sales, marketing, and advertising experience, from all over the United States.

What continually motivates James's love of sales with Sunny 97.7 is the ability to work face to face with businesses within the communities of Mid-Michigan. James enjoys meeting and working with business owners to offer them quality advertising specific to each of their needs.
If your business is looking for a great advertising package, contact James at: sales@wmpxwmrx.com.
Please be sure to send all PSA's, Special Events and other news related information to: Sunny977news@gmail.com