Advertising on Sunny 97-7
The Sales Team of Sunny 97-7 can assist you to find advertising that will fit your company's growing need for reaching your target market and accommodate any budget.
By knowing the pulse of the Mid-Michigan community, our highly experienced sales professionals will assist you to get the highest value for your advertising needs within your area and beyond. Additionally, they will continually work with your company after the purchase to ensure complete advertising satisfaction. This is what sets Sunny 97-7 apart and makes the sales experience the most unique advertising purchase in the radio industry within the listening area.
REACHING 13 COUNTIES & ONLINE STREAMING
SUNNY 97-7 PROVIDES MORE FOR YOUR ADVERTISING DOLLAR!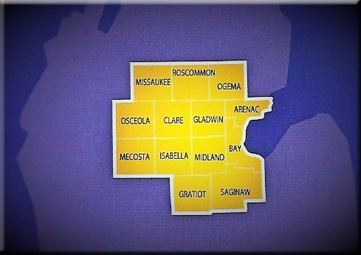 MAKE YOUR BUSINESS HEARD!
Understanding your company's need to advertise with a set budget to do so,
Sunny 97-7 has the best to offer at a great cost:

ADVERTISING RATES:

60 Second Commercials $30

30 Second Commercials $20

15 Second Commercials $15

All rates quoted are for both stations.

All ads air from 6am to 8pm.

All rates gross to agencies.

* Additional discounts available for multiple commercial spots. *

Contact our Sales Team today to receive a quote for superior advertising to meet your company's need at 989-631-1490 and ask for Tom or James.
Or simply email any advertising questions to:

sales@wmpxwmrx.com.